Auriculares que não vai perder!
Na criação dos Meter Magnetics In-Ear em pele, elevámos o nosso produto a um novo patamar, através de uma total transformação no design tradicional de auriculares. Os clips magnéticos adicionais juntam as pontas de cada auricular ao redor da nuca; uma forma inteligente de evitar cabos emaranhados.
Os auriculares da Meters são o produto de áudio portátil perfeito para quem tem uma verdadeira paixão pela música. Isto não é exagero nosso: comprovamos este facto no design visual de cada par de auriculares produzido.
ACOUSTIC DRIVER: 7mm
IMPEDANCE: 16 Ohms
SENSITIVITY: 98 +/-4db
MIC SENSITIVITY: -60 +/-4db
CORD: 4 ft. Straight Cord
PLUG: 3.5mm Stereo Gold-Plated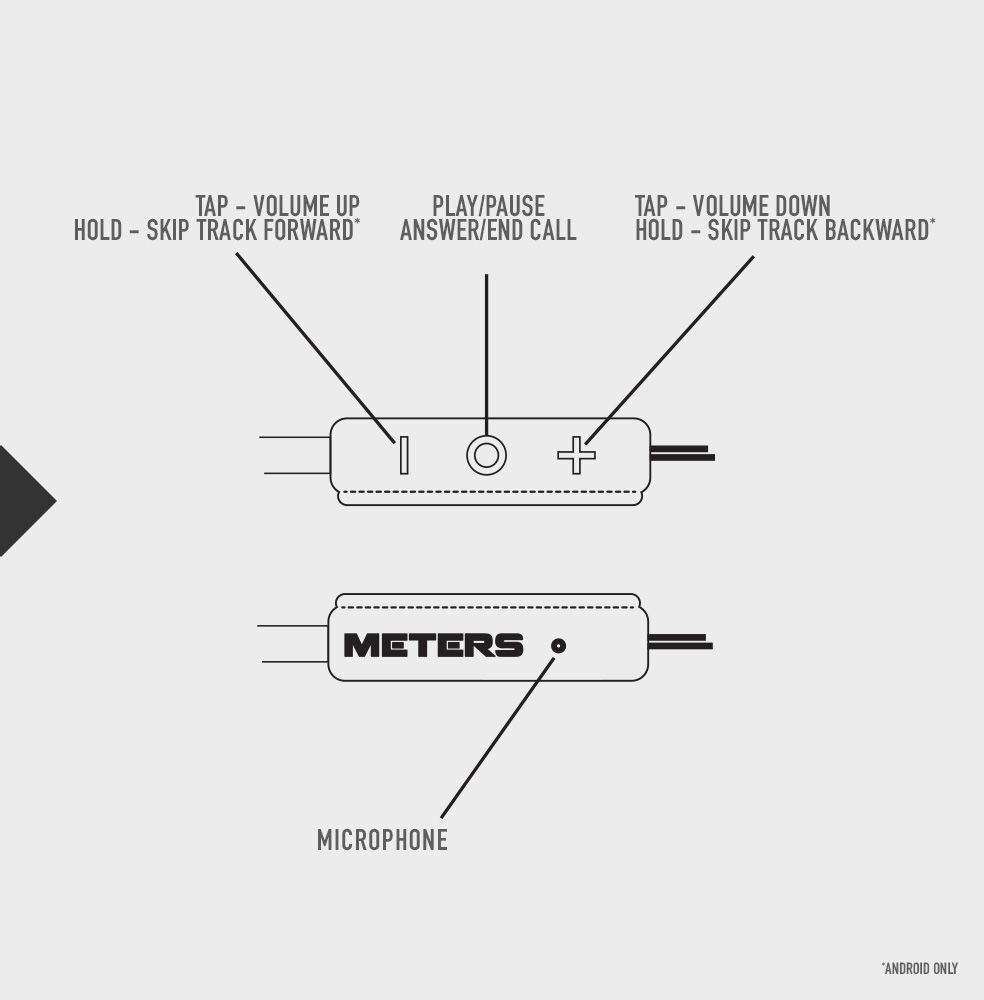 Use the physical buttons on the cable of the headphones to control your device.

Stop and start music - Skip tracks backwards and forwards (Android devices only) - Control your devices volume - Answer and end phone calls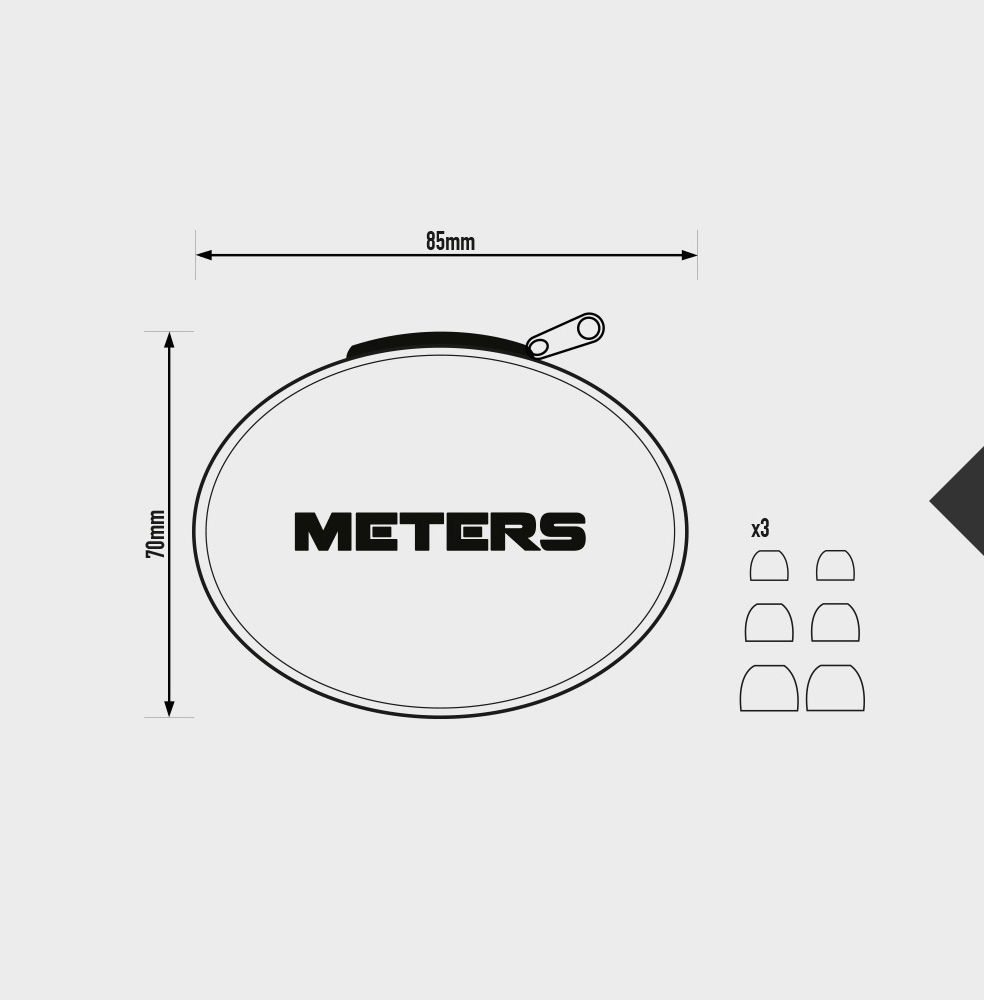 1 x Set of Magnetic In-Ear Headphones with attached 4ft cable
1 x Meters Protective Carry Case
1 x Ear buds small size set (Pair)
1 x Ear buds medium size set (Pair)
1 x Ear buds large size set (Pair)

"Meters Music's $65 M-Ears combine the best of both, enhancing the soundstage and bringing out more detail, with a stronger bass punch."
Read the Review