Profundo, dinâmico, nítido, envolvente.
Essas são apenas algumas das palavras para descrever o som dos OV-1. Na Meters não usamos estas palavras em vão, já que desenvolvemos e fabricamos amplificadores para algumas das maiores bandas do mundo na nossa subsidiária, Ashdown Engineering,,
Conhecemos o que é um bom timbre e entendemos como a qualidade é importante. O auscultador Meters OV-1 é um modelo com a última tecnologia de função dinâmica de ANC (Cancelamento Automático de Ruído), que transforma até o ambiente mais barulhento num local tranquilo.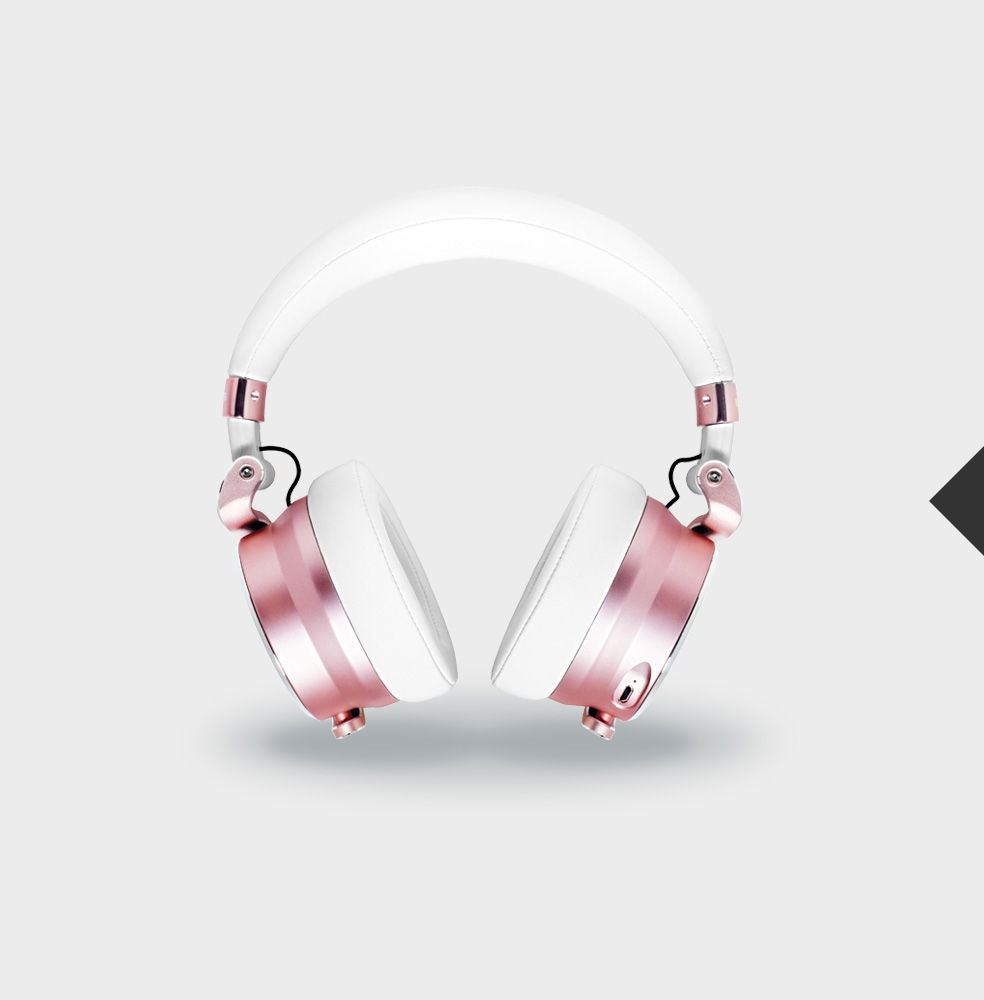 TYPE: Closed, Dynamic, ANC
BACKGROUND NOISE REDUCTION: 83%
ACOUSTIC DRIVER: 40mm dome ANC mic
IMPEDANCE: 32 Ohms @ 1KHz
FREQUENCY RESPONSE: 20 Hz-20 kHz
SENSITIVITY: 94db/mW
MIC SENSITIVITY: -60 +/-4db
CORD: 4 ft. Straight Cord
PLUG: 3.5mm Stereo Gold-Plated
WEIGHT: 380g (0,8Lbs)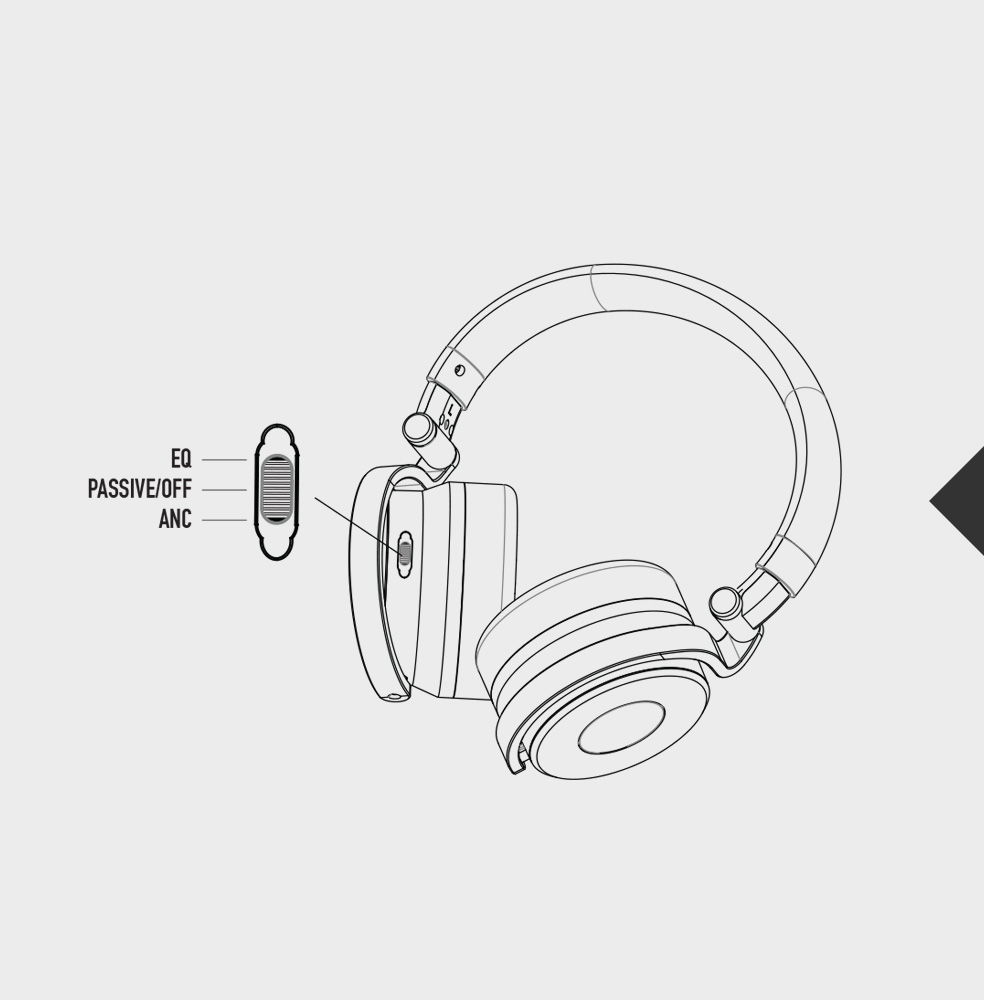 EQ - This setting turns the VU meter on and uses our pre set EQ setting.
PASSIVE/OFF - This turns the VU meter off, you can still listen to music.
ANC - This setting turns the VU meter on and activates the Active Noise Cancelling.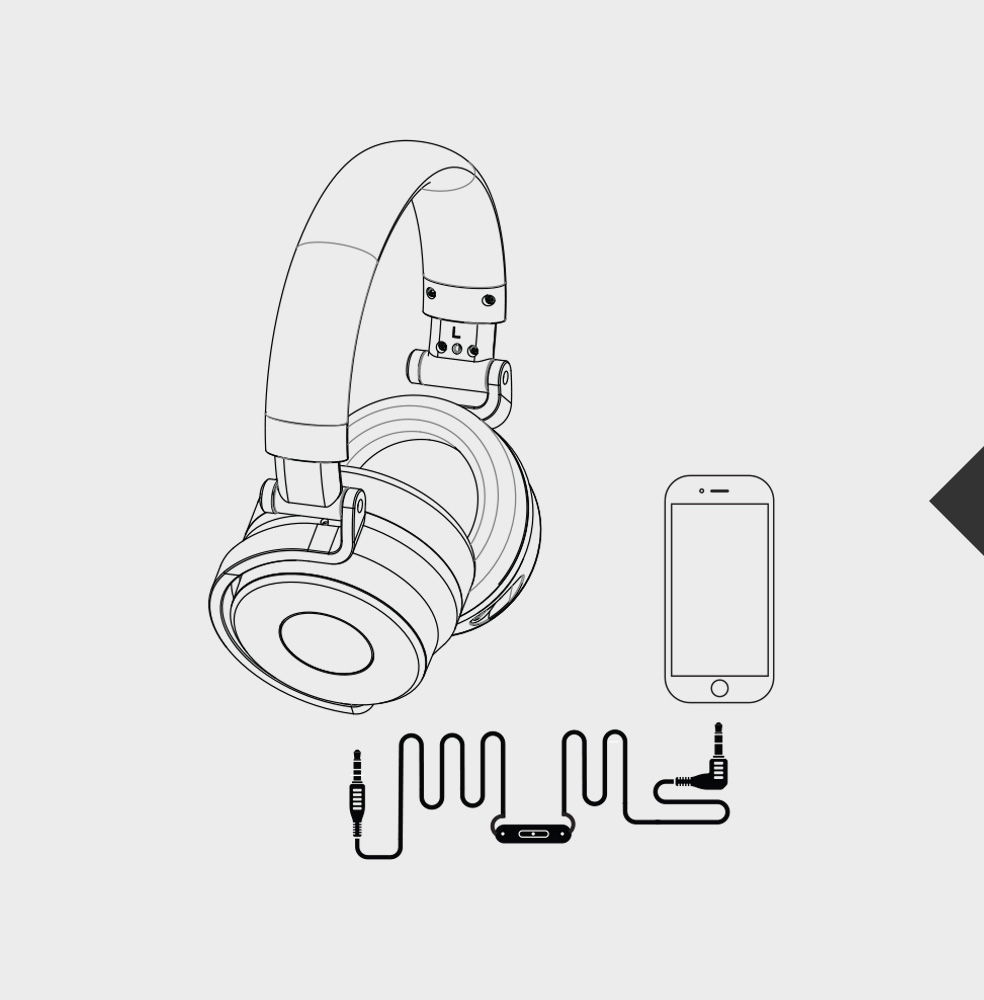 Android Functions:
PLAY / PAUSE / ANSWER
VOLUME UP / DOWN
IOS FEATURES:
PLAY / PAUSE / ANSWER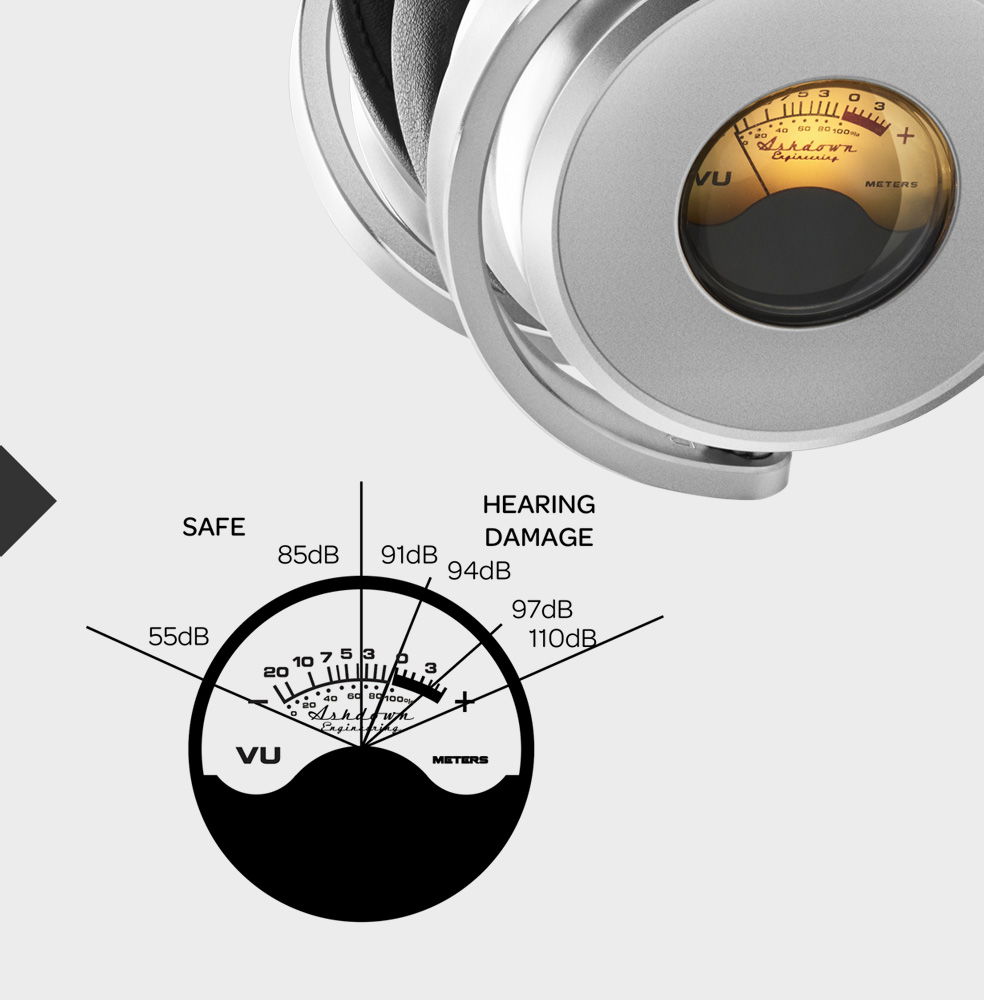 Active Visual Monitoring - The VU meter featured on the left and right ears of the headphones are a line-level signal indicator designed to make others around aware of how loud your music is.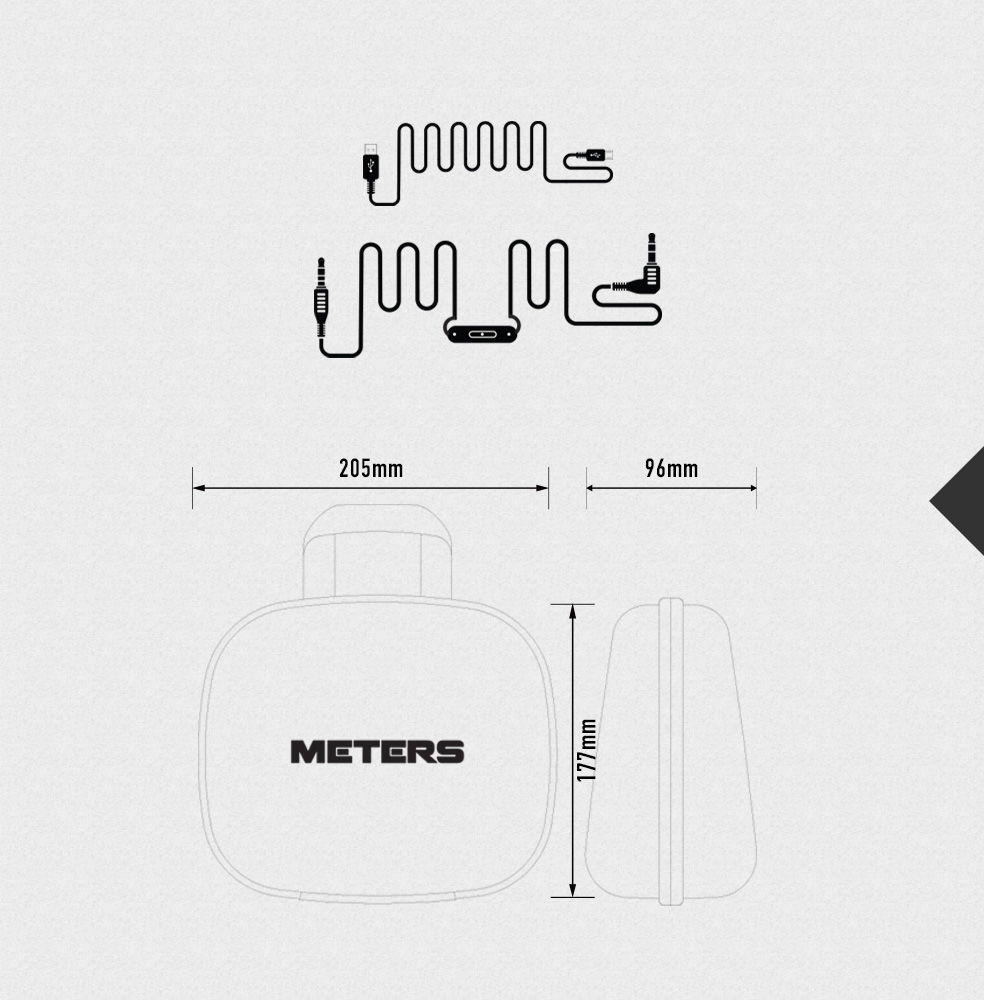 0V-1 Headphones x 1
USB Charging Cable x 1
1.2m 3.5mm Stereo Cable with In-Line Mic x 1
Carry Case x 1
Cleaning Cloth x 1
"I bet your headphones can't do this..." - Watch YouTuber Lewis Hilsenteger un-box and review our OV-1 headphones.